INDOBOARD YOGA
– on a Indoboard Balance board

IndoBoard Yoga
Get a full-body balance and core workout with Indo Board Certified Master Trainer, Mary Lou Cerami.
While practicing Yoga on an unstable surface we utilize over 85% of the muscles in the body. Training on the Indo Board improves endurance, develops incredible balance skills and trains your body in a totally different way – and it's FUN.
Interested in IndoBoard Yoga or IndoBoard Balance Fitness at your event or location? Contact Mary Lou. Request this class for your group. Indoor / outdoor class options, all equipment is provided!
---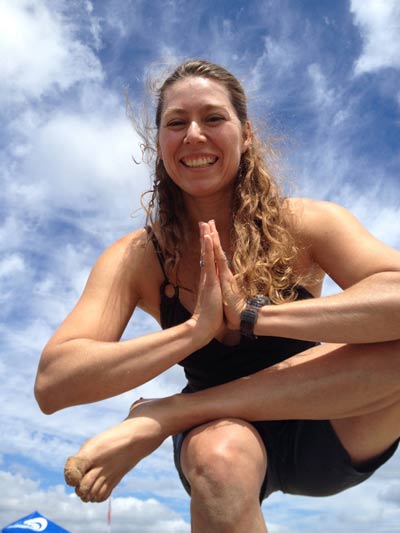 About the Instructor:
Indo Board Yoga was developed by Standup paddleboard (SUP) Yoga Instructor & Indo Board Master Trainer, Mary Lou Cerami. Mary Lou believes balance is one of the most important skills we can master. When we discover balance in asana – this opens a new level of awareness that builds our inner strength to take on whatever life brings us, and to emerge balanced and whole – yet still breathing.