Intro to SUP
Interested in learning to SUP this summer? Or would you like to learn more about which paddleboard & SUP gear to purchase for your family's needs?
Register for Intro to SUP to hone your confidence as a paddle boarder this upcoming summer season.
Whether you are a beginner or have never stepped on a board, this 2hr course is your skills assessment guaranteed to take your paddling skills to the next level. Anyone regardless of paddleboarding experience is welcome to register. Mary Lou will teach you in depth about types of boards the main SUP maneuvers & strokes; including how to efficiently paddle forward, make efficient and wide turns, brace and stop your board – and also how to fall off and get back on your board!
We will be in the water – so please dress for the air and water temp the day of class. Class will be located in Highland Park, Il on Lake Michigan. Free street parking is available within a 15 minute walk.
Rates:
$125.00 for person per hour.
Includes all SUP Equipment: Board (Tailored to your weight and height), PFD, Leash.
---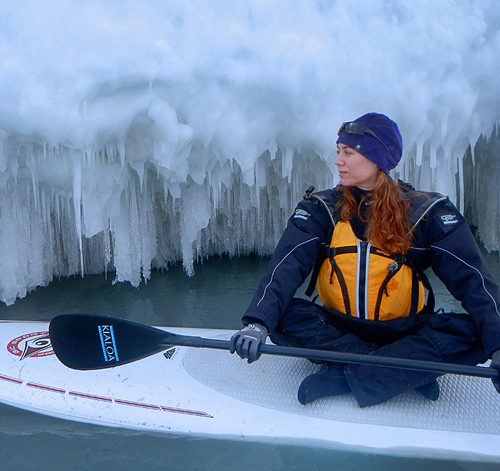 About your instructor:
Mary Lou Cerami is a level 2 SUP instructor certified thru the American Canoe Association (ACA), which provides one of the most thorough and safety-conscience watersport certifications in the industry today. Mary Lou is on the collaborative team for SUP Yoga Certification with the ACA and is currently offering paddle clinics and SUP courses for all levels of paddlers this summer. Her passion is being on the water and sharing the beauty and connection this sport holds for anyone willing to risk falling in and getting wet.